CATEGORY: NASS
Joint NASS and NASED Pre-Election Day Statement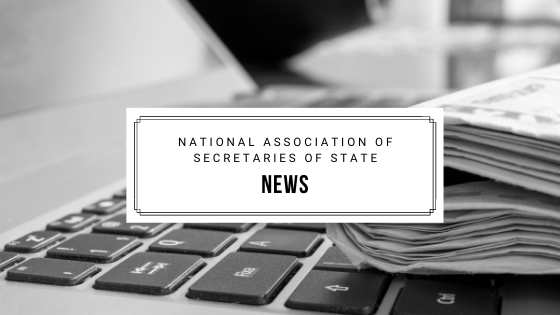 For Immediate Release — Nov. 7, 2022 — Washington, D.C. — The National Association of Secretaries of State (NASS) and the National Association of State Election Directors (NASED) come together to issue the following statement as a reminder to the public before the General Election, tomorrow, November 8, 2022:
"NASS and NASED are proud to collectively represent the dedicated Chief Election Officials and public servants in all 50 states, the District of Columbia, and the five territories responsible for helping eligible Americans cast their ballots. Despite numerous challenges over the last few years, state and territorial election officials, along with their colleagues at the local level, have devoted countless hours, resources, and energy to securing America's elections.
State and local election officials have contingency plans in place so voters can have confidence in our elections and that the results will be tabulated accurately. As with any election, it is important to note that operational challenges may arise. For example, individual polling places may experi­ence delays at opening or lines could form at certain points in the day. Election administrators con­tinue to learn and improve. Election officials work tirelessly every day to ensure elections in the United States are safe and secure. We become more resilient and implement additional safe­guards for each election. We are prepared for tomorrow, as well as the post-election period.
While the focus on election night is on who won and who lost, election night results are always un­official. In the days and weeks to come, election officials will count every eligible ballot within the bounds of state laws, including provisional ballots, mail ballots, and ballots cast by military and overseas voters. This critical process is normal, as it takes time to accurately tabulate millions of ballots. Some races will be close and may require a recount or a recanvass, depending on the state, but every eligible ballot will be counted as cast. We implore voters and members of the me­dia to allow election officials to do their work.
We encourage eligible voters who have not already cast their ballots to do so tomorrow."
For information on voting in your state or territory, visit NASS's canivote.org or NASED's www.nased.org/for-voters.

# # #
NASS Media Contact:
Maria Benson, Director of Communications
mbenson@sso.org | 202-624-3528 | www.nass.org
NASED Media Contact:
Amy Cohen, Executive Director
acohen@nased.org | 240-801-6029 | www.nased.org