CATEGORY: NASS
NASS Recognizes Oct. as Cybersecurity Awareness Month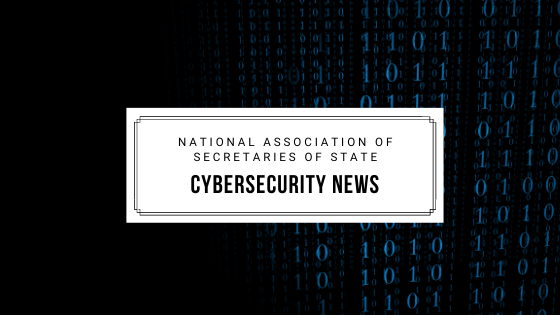 For Immediate Release — Oct. 1, 2021 — Washington, D.C. — The National Association of Secretaries of State (NASS) joins its members, the federal government and the cybersecurity community to recognize October as Cybersecurity Awareness Month.

Secretaries of State have varying roles and responsibilities that prioritize a robust cybersecurity posture including—administering elections, managing business filings, and overseeing state records and archives.

"Highlighting October as Cybersecurity Awareness Month provides Secretaries of State with the opportunity to educate the public about the important work they are doing to further protect their systems and create resilience each and every day," said Kyle Ardoin, NASS President and Louisiana Secretary of State. "I'm proud to say NASS and its members have consistently shown we are committed to putting in the work necessary for our offices and our citizens."

NASS members and their information technology staff regularly utilize the association, specifically the NASS Cybersecurity Committee and NASS Tech Talk forums to share practices and learn about new developments in academic research, cybersecurity tools and resources.

Additionally, NASS has a Cybersecurity Resource Guide to navigate available cybersecurity resources, which is refreshed each year.
# # #
Media Contact:
Maria Benson, Director of Communications
mbenson@sso.org | 202-624-3528 | www.nass.org