CATEGORY: NASS
NASS 2021 Summer Conference to be held in Des Moines, Iowa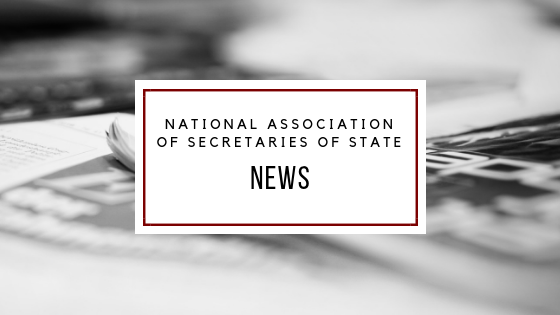 For Immediate Release — May 19, 2021 — Washington, D.C. — The National Association of Secretaries of State (NASS) will con­vene in person for the 2021 Summer Conference. It will be held August 13-16 in Des Moines, Iowa.

"After two virtual conferences, NASS and its members are ready to safely convene in love­ly Des Moines, Iowa. We are thrilled to come together as a body and discuss the important work we've all done in our respective states during this unprecedented time," said NASS President and New Mexico Secretary of State Maggie Toulouse Oliver. "I would like to thank my colleague, Secretary Pate and his staff for preparing to host us in August."

"I'm very happy to be hosting the NASS Summer conference in the Hawkeye State. We have many informative sessions and great family-friendly events already planned. I look forward to welcoming my fellow Secretaries in just a few short months," said Paul Pate, Iowa Secretary of State and NASS Immediate Past-President.

The conference will feature committee meetings, discussions and various workshop ses­sions on election administration, cybersecurity, business services, state heritage and more. A preliminary conference agenda is available online here. In addition, an expo area will have a limited number of NASS Corporate Affiliates on-site showcasing their products and services.

Please note, the Centers for Disease Control and Prevention health recommendations will be observed throughout the conference. Learn more about the venue's COVID-19 safety requirements here.
There will also be a limited virtual component for those unable to attend in person.

Registration for the conference will open in late-May. Details can be found here.
For media planning to attend, a media advisory with registration information will be sent in late-June.
# # #
Media Contact:
Maria Benson, Director of Communications
mbenson@sso.org | 202-624-3528 | www.nass.org