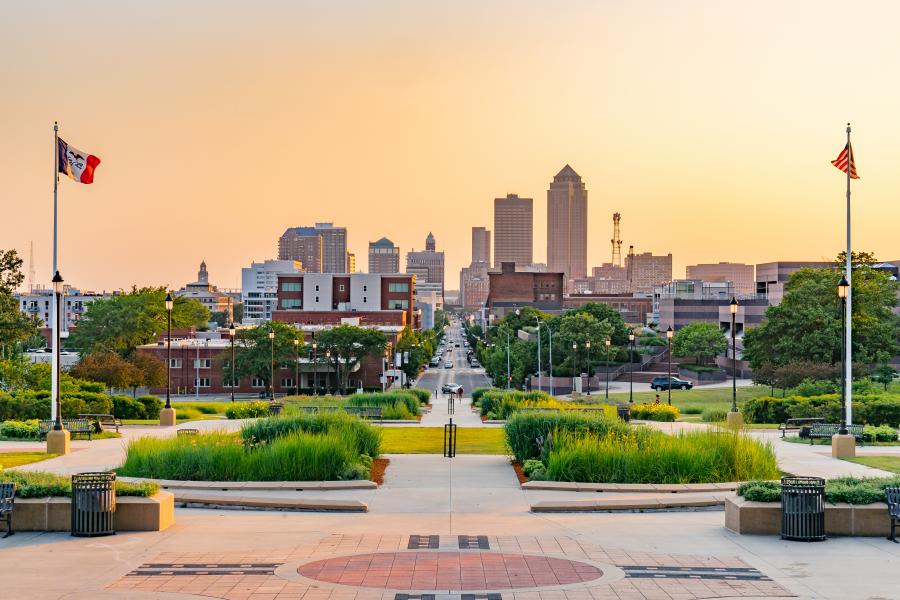 When:
Aug 13 - Aug 16
Where:
Des Moines, IA
Facility:
We can't wait to visit the Iowa State Fair in August 2021. Click here for Des Moines, IA preview.
Registration:
Registration for this event will available in mid-May. The cost to attend in-person will be $500 early/ $600 late (after July 23, 2021) for Secretaries of State, State Government Staff, NASS Corporate Affiliates, ACR, NPA and Non-Profit/Govt. The cost for Corporate Non-Members to attend will be $1200 per person. Registration for this event will close on Thursday, Aug. 5, 2021 or when registration capacity is fulfilled. On-site registration WILL NOT be available for this conference. 
There will also be an option to attend some of the conference sessions virtually. This will be a SEPARATE registration process and the registration fee will be $50 per person. 
Exhibitors:
Due to social distancing requirements, exhibit space will only be offered to NASS Corporate Affiliates and Summer conference sponsors for this event. Exhibit space will be located on the second and third floor foyers at the Marriott Des Moines Downtown, providing continuous conference traffic adjacent to the meeting space. NASS will provide 6' table with tablecloth, two chairs and electricity. Registration for exhibit space will be available to NASS Corporate Affiliates and summer conference sponsors through online registration. Space is limited to 20 exhibitors and will be assigned on a first-come, first-served basis. Exhibitor layout will be distributed after July 15, 2021. Exhibit space is limited and will SELL-OUT. The cost to exhibit for Silver level corporate affiliates and sponsors (Yellow, Green and Orange Ribbon levels) is $500.

Wireless internet access will be available for use in the meeting space. Have questions about exhibiting and sponsoring? Contact Stacy Dodd, NASS Director of Membership & Administration at sdodd@sso.org. 
Event Sponsors:
Blue Ribbon
Red Ribbon
White Ribbon
Orange Ribbon