CATEGORY: NASS
NASS Announces Equal Justice Advocate as the Margaret Chase Smith Award Recipient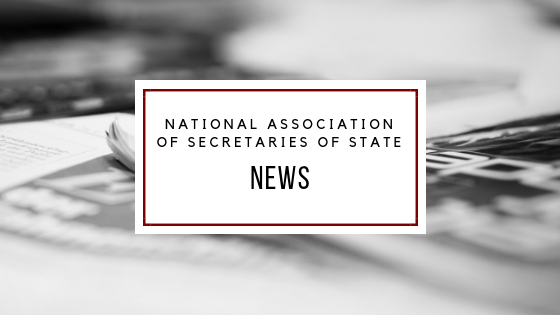 For Immediate Release — Feb. 8, 2021 —Washington, D.C. — The National Association of Secretaries of State (NASS) presented the 2020 Margaret Chase Smith American Democracy Award for political courage to Mr. Bryan Stevenson, Public Interest Lawyer and Founder of the Equal Justice Initiative.

Stevenson oversaw the Center for Human Rights in Montgomery, Alabama and then transformed the operation into the Equal Justice Initiative. His career also includes establishing the Legacy Museum and the National Memorial for Peace and Justice—the nation's first memorial dedicated to the legacy of the over 4,400 African American men, women, and children tragically harmed and tortured between 1877 and 1950.

"Mr. Stevenson's fight for justice and equality, including his work to address the abuse of the incarcerated and mentally ill, is the epitome of what the Margaret Chase Smith Award embodies," said NASS President and New Mexico Secretary of State Maggie Toulouse Oliver. "Mr. Stevenson and his team defended more than 135 wrongly condemned prisoners sent to death row and gained relief for hundreds of others who received unfair sentences or incorrect convictions. NASS and our members are tremendously pleased to recognize him for his tireless work."

Mr. Bryan Stevenson was nominated by Alabama Secretary of State John Merrill.

"We are incredibly proud of the work that has been completed in Montgomery, in Alabama, and in the country through the leadership and courage of Bryan Stevenson. His pursuit of freedom and equal opportunity for those who have been wrongfully convicted or treated poorly while in prison has resulted in the saving of hundreds of lives. His education and advocacy efforts to restore voting rights have significantly contributed to our democratic process through establishing a path for re-entry into society. Our country is a better place because of his service and vision for equality, and I am honored to call him a friend."

The award was conferred remotely as the NASS 2021 Winter Conference took place virtually. A complete list of past Margaret Chase Smith Democracy Award recipients can be viewed here.
# # #
Media Contact:
Maria Benson, Director of Communications
mbenson@sso.org | 202-624-3528 | www.nass.org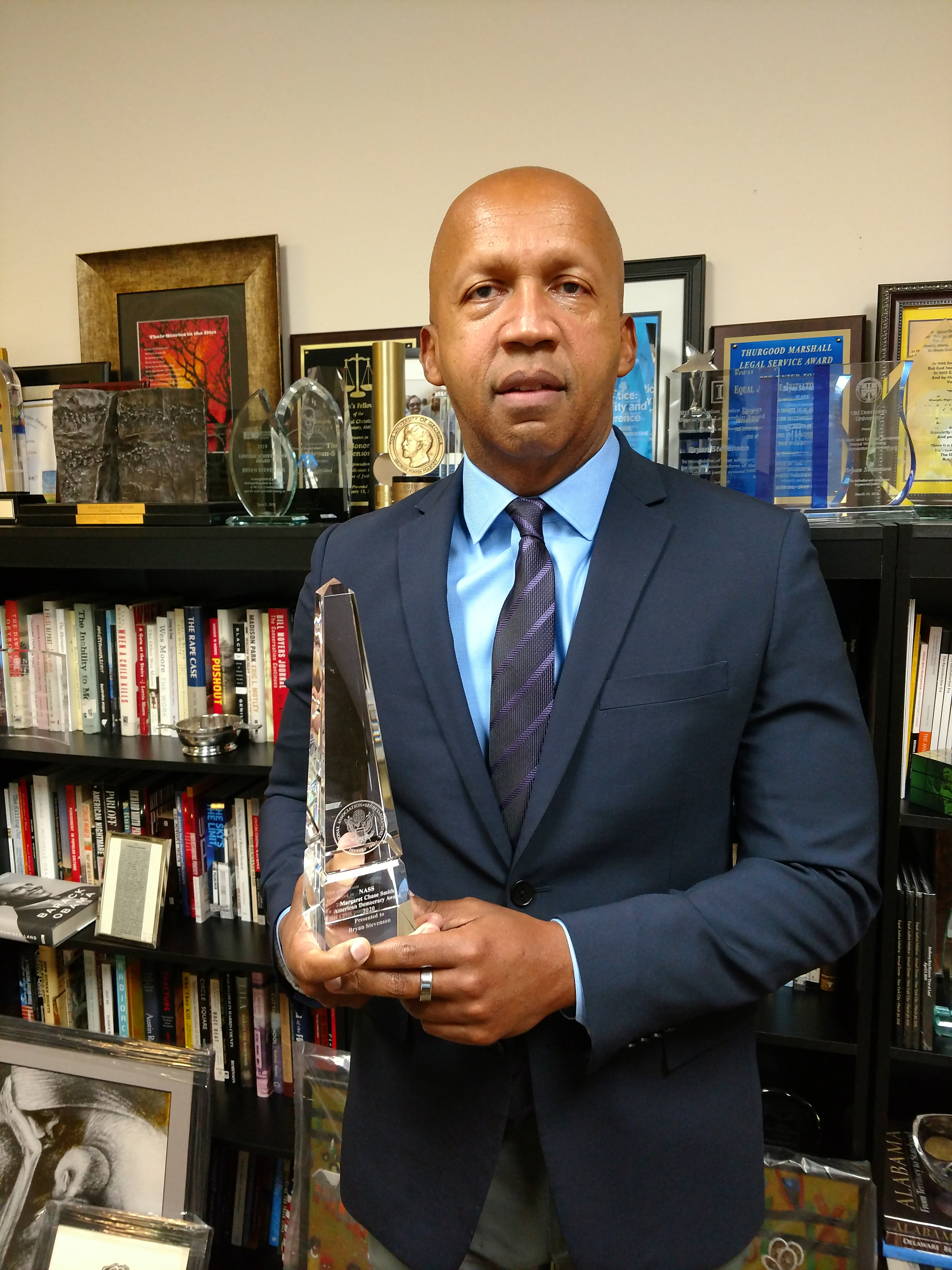 A photo of Mr. Bryan Stevenson (above) with the award for media use. Please give photo credit to the Equal Justice Initiative.