CATEGORY: NASS
NASS Summer Conference in Santa Fe, NM June 30 - July 3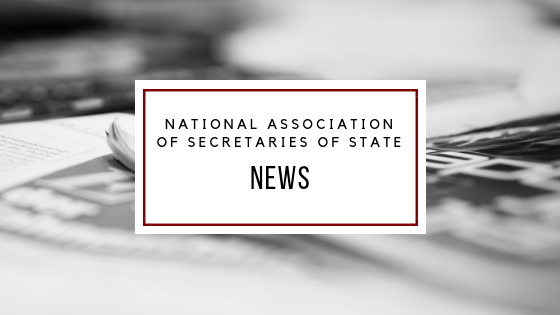 For Immediate Release — June 20, 2019 —
Washington, D.C. — Secretaries of State and Lt. Governors from 38 states and Puerto Rico will convene in Santa Fe, New Mexico at the end of the month for the National Asso­ciation of Secretaries of State (NASS) 2019 Summer Conference, which runs from June 30-July 3.

"NASS members are thrilled to attend this year's Summer Conference in Santa Fe, New Mexico, the 'City Different,'" said NASS President and Vermont Secretary of the State Jim Condos. "The conference will have valuable discussions, allowing Secretaries of State to collaborate on a variety of important issues. I would also like to personally thank my friend and colleague, Secretary Maggie Toulouse Oliver and her staff for their incredible work to prepare for this exciting meeting."

The conference includes committee meetings, panel discussions and various workshop sessions on an assortment of topics including: election administration, cybersecurity, busi­ness services and state heritage. In addition, an expo featuring 25 private-sector compa­nies and vendors will be on-site showcasing their products and services.

"It's an honor to have Secretaries of State and Lt. Governors from all across our country here in Santa Fe for this year's Summer Conference. My staff and I are proud to host what is sure to be a dynamic and productive event. I hope all my colleagues and their families will take time to enjoy our beautiful city and discover our enchanting state while they're here."

A full conference agenda is available online here. For media planning to attend, please register by emailing mbenson@sso.org and cc'ing Alex.Curtas@state.nm.us.
# # #
Media Contact:
Maria (Dill) Benson, Director of Communications
mbenson@sso.org | 202-624-3528 | www.nass.org