CATEGORY: NASS
Louisiana Receives NASS IDEAS Award
For Immediate Release — July 12, 2022 — Washington, D.C. — The members of the National Association of Secretaries of State (NASS) have voted to select the Louisiana Department of State as the 2022 IDE­AS (Innovation, Dedication, Excellence and Achievement in Service) Award recipient.

Louisiana's Operation Geaux Vote Task Force was launched in response to three devas­tating hurricanes in 2020 which happened before the 2020 Presidential election and in the midst of the COVID-19 global pandemic. The task force was made up of staff from the Department of State, Louisiana state agencies, and other trusted partners. The hard work of these individuals ensured Louisiana's elections were successfully performed, with the 2020 Presidential election having the highest voter turnout in Louisiana since 1996.

"Despite a global pandemic and nature's wrath, the Operation Geaux Vote Task Force fa­cilitated strong partnerships and communications with all stakeholders to ensure that Loui­siana's voters would be able to exercise their right to vote," Louisiana Secretary of State Kyle Ardoin said. "I could not be more proud and thankful to the staff at the Louisiana De­partment of State, our state agency and other trusted partners, and our Clerks of Court, Registrars of Voters, and election commissioners for their tireless efforts in the 2020 and 2021 elections. I am grateful that my fellow secretaries have recognized their hard work and dedication to delivering fair, accurate and transparent elections for Louisiana."

The award was presented to Louisiana Secretary Ardoin by New Jersey Secretary of State Tahesha Way on Saturday, July 9, during the NASS 2022 Summer Conference in Baton Rouge, LA (pictured below).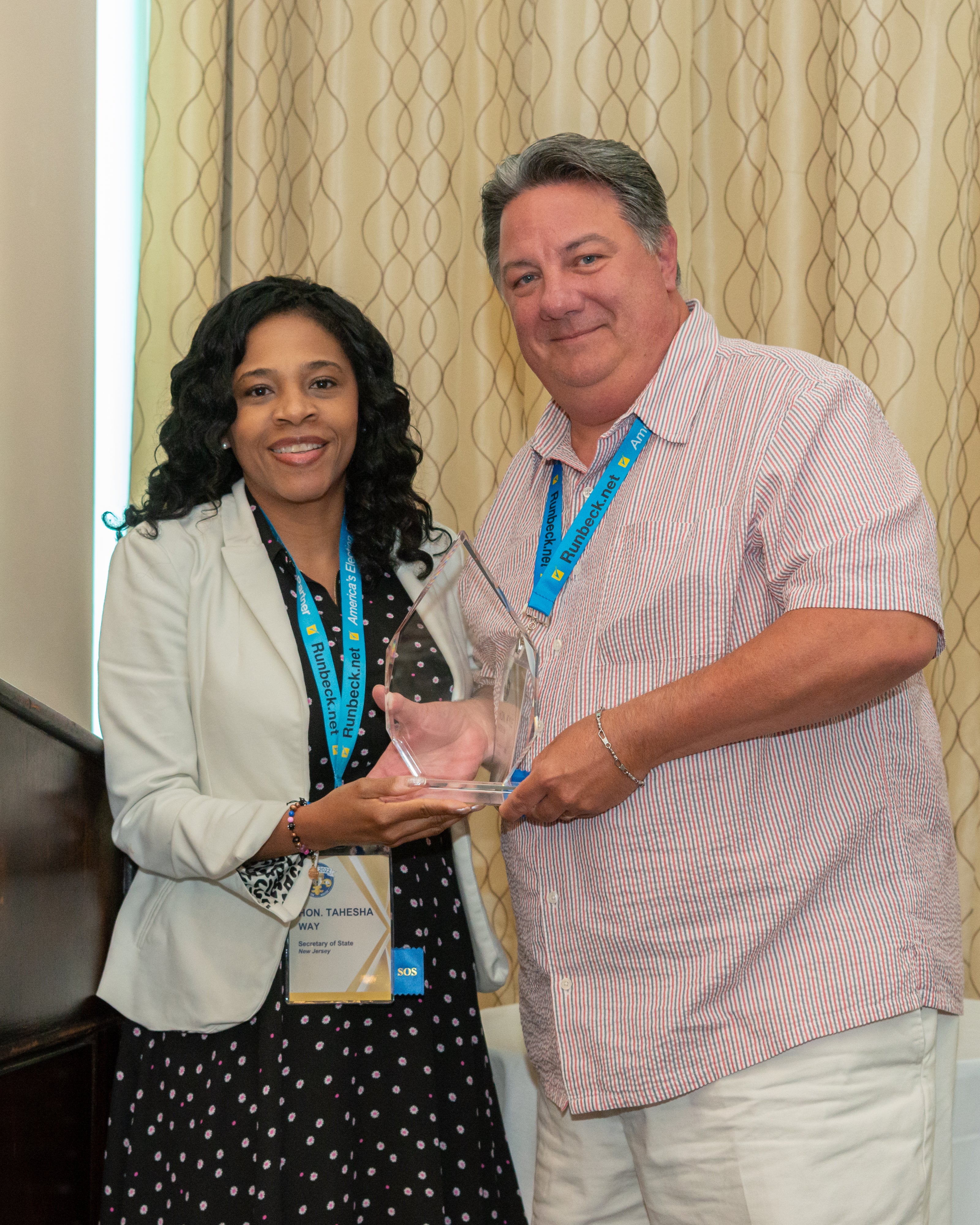 Secretary of State offices in Colorado and Iowa were also recognized for their finalist sub­missions.
# # #
Media Contact:
Maria Benson, Director of Communications
mbenson@sso.org | 202-624-3528 | www.nass.org