CATEGORY: NASS
NASS Recognizes September as National Voter Registration Month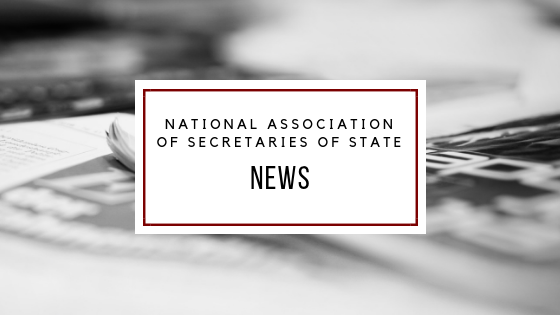 For Immediate Release — August 31, 2021 — Washington, D.C. — Since 2002 the National Association of Secretaries of State (NASS) has recognized September as National Voter Registration Month to encourage eligible Americans to register to vote or update their voter registration information.
"Registering to vote is the first step in making your voice heard at the ballot box. The pro­cess for registering can vary by state so remember to consult your local election officials during National Voter Registration Month this September," said NASS President and Loui­siana Secretary of State Kyle Ardoin.

To find your election official or to learn more about your state's specific voter registration requirements visit canivote.org, a helpful nonpartisan website created by state election offi­cials to help learn how and where to vote. In addition, learn more about NASS's ongo­ing #TrustedInfo initiative highlighting state and local election officials as the trusted sources of election information.

NASS and its members will also promote National Voter Registration Day, which is Tues­day, September 28, 2021.

Follow NASS on Twitter to see regular updates throughout National Voter Registration Month.
# # #
Media Contact:
Maria Benson, Director of Communications
mbenson@sso.org | 202-624-3528 | www.nass.org