CATEGORY: NASS
September is National Voter Registration Month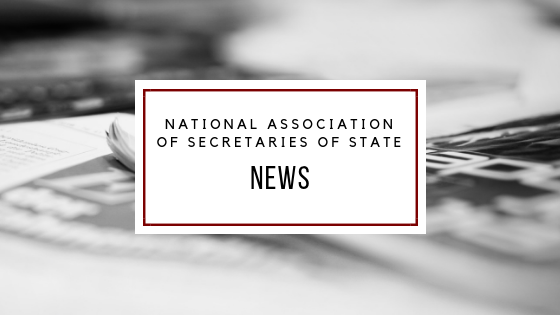 For Immediate Release — Aug. 31, 2020 — Washington, D.C. — The National Association of Secretaries of State (NASS) recognizes September as National Voter Registration Month. This historic 2020 election cycle, highlights the importance of voter participation and awareness around the voting process.

"As we quickly approach the general election, now is the time to register to vote or check your voter registration," said NASS President and New Mexi­co Secretary of State Maggie Toulouse Oliver. "It is also absolutely critical to get your information from state and local election officials to ensure you are receiving timely, accurate election updates."

To find your election official or to learn more about your state's specific voter registration requirements visit canivote.org, a helpful nonpartisan website cre­ated by state election officials to help eligible individuals learn how and where to go vote. In addition, learn more about NASS's #TrustedInfo2020 effort to highlight state and local election officials as trusted sources of election in­formation.

NASS members established September as National Voter Registration Month in 2002. Also, NASS continues to partner with other non-profits and organiza­tions to promote National Voter Registration Day, which is Tuesday, Septem­ber 22, 2020.
# # #
Media Contact:
Maria Benson, Director of Communications
mbenson@sso.org | 202-624-3528 | www.nass.org