CATEGORY: NASS
NASS Response to President Trump's Remarks on Russian Targeting of U.S. Election Systems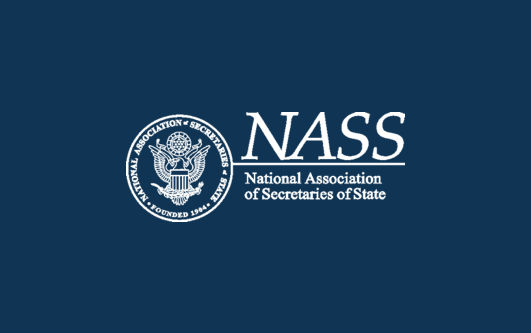 For Immediate Release – July 17, 2018 –
WASHINGTON, D.C. – The members of the National Association of Secretaries of State (NASS) would like to address the comments made by the President regarding election security, specifically Russian activity. As Department of Homeland Security (DHS) Sec­retary Kirstjen Nielsen stated in her remarks to NASS on July 14, during our Summer Conference in Philadelphia:
"Free and fair elections are the cornerstone of our democracy. They are at the core of the freedoms we are all guaranteed. And it has become clear that they are a target of our adversaries who seek to sow discord and undermine our way of life. As I see it, election security is national security… We assume Russia's campaign targeted all fifty states, but in the vast majority of cases, only preparatory activity, such as scanning or basic re­search, was observed…Though votes were not changed, ANY attempt to interfere in our elections—successful or unsuccessful—is a direct attack on our democracy, and is unac­ceptable."
Secretaries of State, 40 of whom are their state's chief election official, across the nation are working hard each day to safeguard the elections process with their own IT teams, private sector security companies, and the federal government, among others. We will continue to do this as we approach the 2018 general election and beyond.
We ask, however, the White House and others help us rebuild voter confidence in our election systems by promoting these efforts and providing clear, accurate assessments moving forward.
# # #
Media Contact:
Maria (Dill) Benson, Director of Communications
mbenson@sso.org | 202-624-3528 | www.nass.org