CATEGORY: NASS
Secretaries of State Opening NASS 2018 Summer Conference in Pennsylvania, PA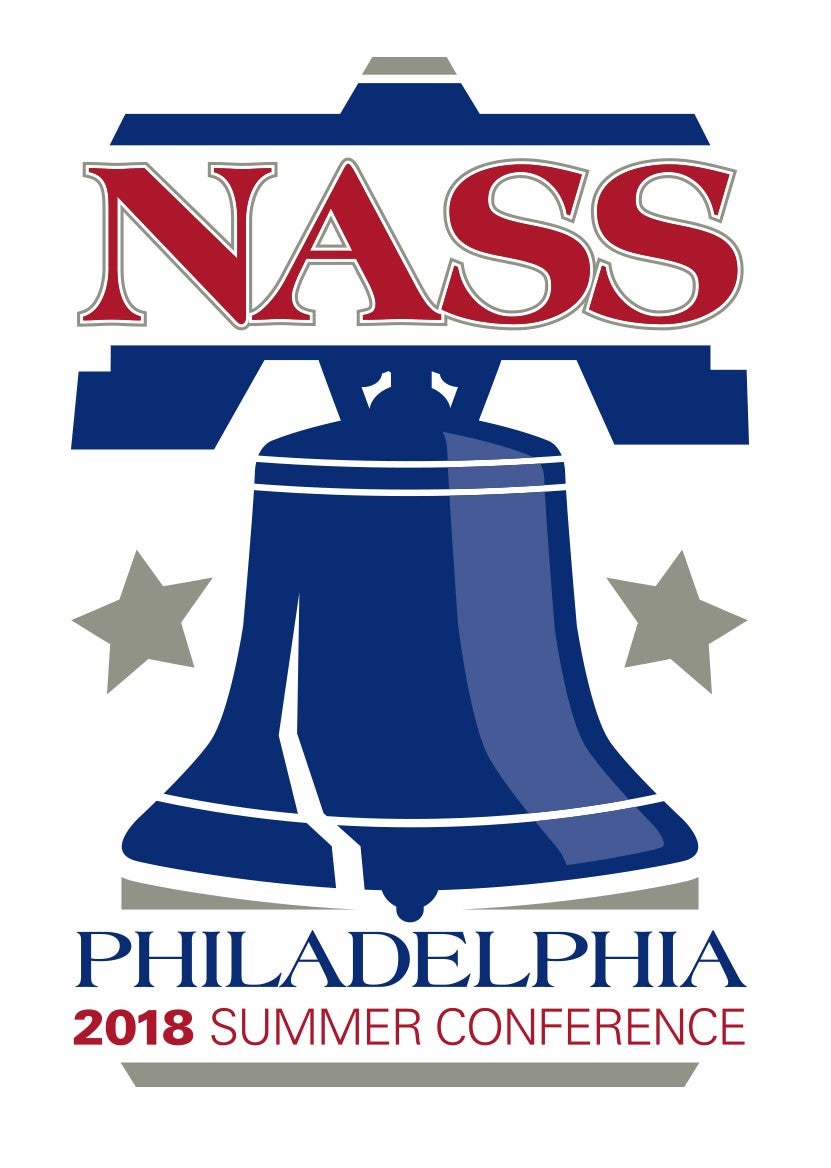 For Immediate Release — July 9, 2018 —
Washington, D.C. — Secretaries of State and senior state government representatives from 38 states and the District of Columbia convene this week at the Loews Hotel for the National Association of Secretaries of State (NASS) 2018 Summer Conference, which runs from July 13 through July 16.
"It is an honor and a pleasure for the Pennsylvania Department of State to host the 2018 Summer conference of the NASS in the birthplace of our great democracy. Philadelphia's history, where both the Declaration of Independence and the United States Constitution were adopted, makes it a fitting location for this conference," Acting Pennsylvania Secre­tary of State Robert Torres said. "I encourage my fellow secretaries, their families, and oth­er conference participants to enjoy all that this dynamic city has to offer, including visits to Independence Hall and the Liberty Bell, jogging up the famous 'Rocky Steps' to the Phila­delphia Museum of Art and trying an authentic Philly cheesesteak."
The conference is comprised of committee meetings, panel discussions and various work­shop sessions on an assortment of topics including: election administration, cybersecurity, business services and international relations. In addition, an expo featuring 34 private-sector companies and vendors will be on-site showcasing their products and services.

"NASS is excited to be in this historic city for our annual Summer Conference," said NASS President and Indiana Secretary of the State Connie Lawson. "We look forward to many productive sessions and would like to thank Acting Secretary Torres and his staff for their tremendous work to prepare for this event."
A full meeting agenda is available online here. For media planning to attend, please register by e-mailing NASS Director of Communications Maria (Dill) Benson at mben­son@sso.org.
# # #
Media Contact:
Maria (Dill) Benson, Director of Communications
mbenson@sso.org | 202-624-3528 | www.nass.org