CATEGORY: NASS
NASS Statement on U.S. Senate Rules & Administration Election Hearing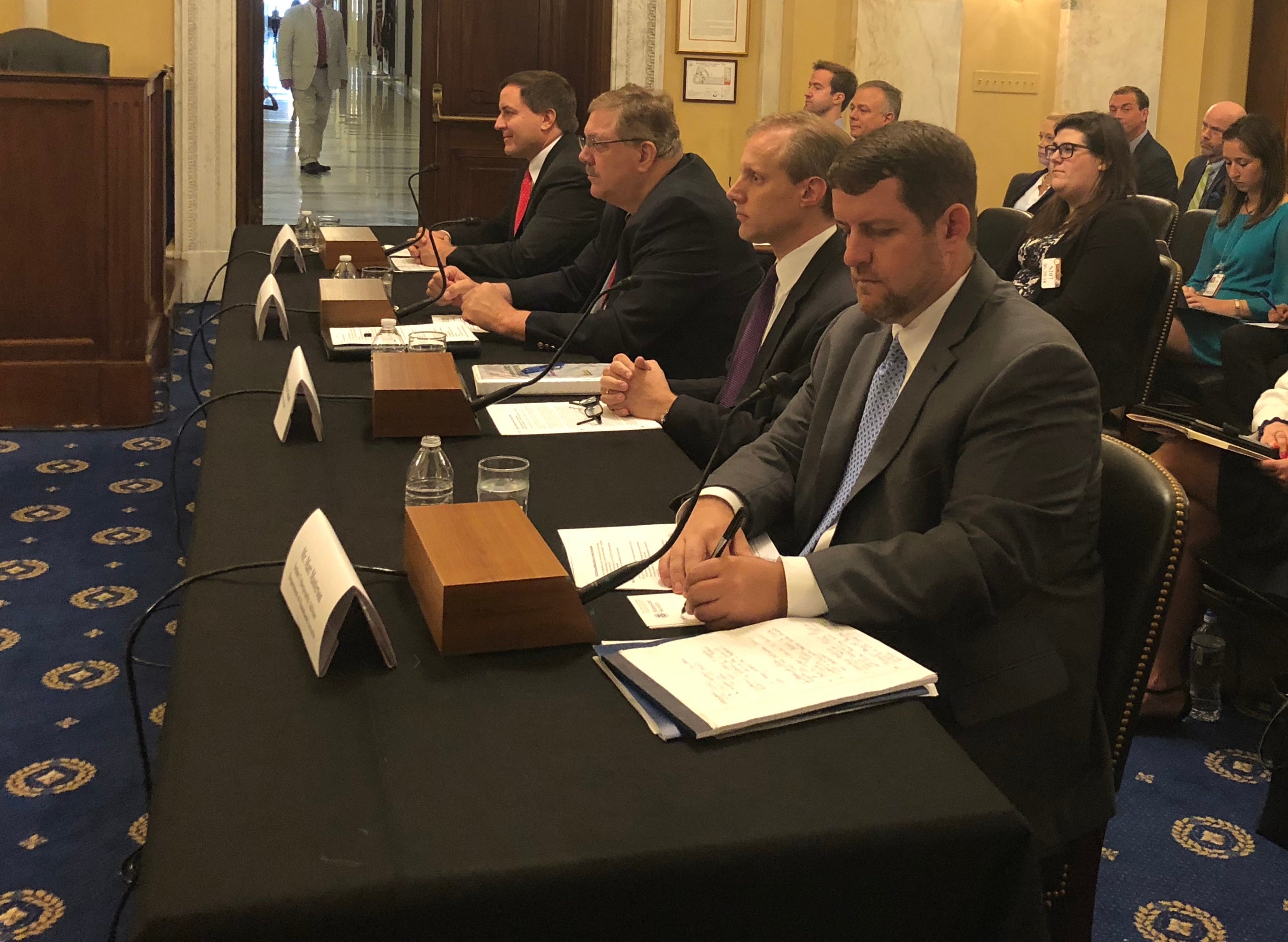 For Immediate Release – June 20, 2018 –
WASHINGTON, D.C. – Today the U.S. Senate Committee on Rules and Administration held a hearing on state preparations for the 2018 midterm elections, including efforts to strengthen cybersecurity, increase information sharing with federal partners and instill confidence in the nation's electorate. The National Association of Secretaries of State's (NASS) President Connie Lawson, Indiana Secretary of State, and President-elect Jim Condos, Vermont Secretary of State, submitted written testimony to the committee on behalf of the association. Secretaries Jim Condos, Jay Ashcroft of Missouri, and Steve Simon of Minnesota, also testified before the committee on their respective state measures.
Each Secretary's testimony conveyed the many positive steps taken to prepare for the primaries and upcoming general election, including implementing cybersecurity best practices, bolstering existing security and executing plans for the recently appropriated $380 million Help America Vote Act (HAVA) funds.
NASS appreciates Chairman Blunt and Ranking Member Klobuchar for their support and interest in working with the nation's Secretaries of State, 40 of whom are their state's chief election official.
To view the full hearing click here.
To read Secretary Lawson's written testimony click here.
To read Secretary Condos' written testimony click here.
To read Secretary Ashcroft's written testimony click here.
To read Secretary Simon's written testimony click here.
In addition, Matt Masterson, Senior Cybersecurity Advisor with the U.S. Department of Homeland Security (DHS) testified on the department's working relationship with the states to secure the nation's election infrastructure. Shane Schoeller, Clerk, Greene County, Missouri, and Noah Praetz, Director of Elections, Cook County, Illinois, were featured on the second panel to discuss local government preparations.
# # #
Media Contact:
Maria (Dill) Benson, Director of Communications
mbenson@sso.org | 202-624-3528 | www.nass.org