CATEGORY: NASS
NASS Statement on U.S. Senate Intelligence Committee Hearing on Election Security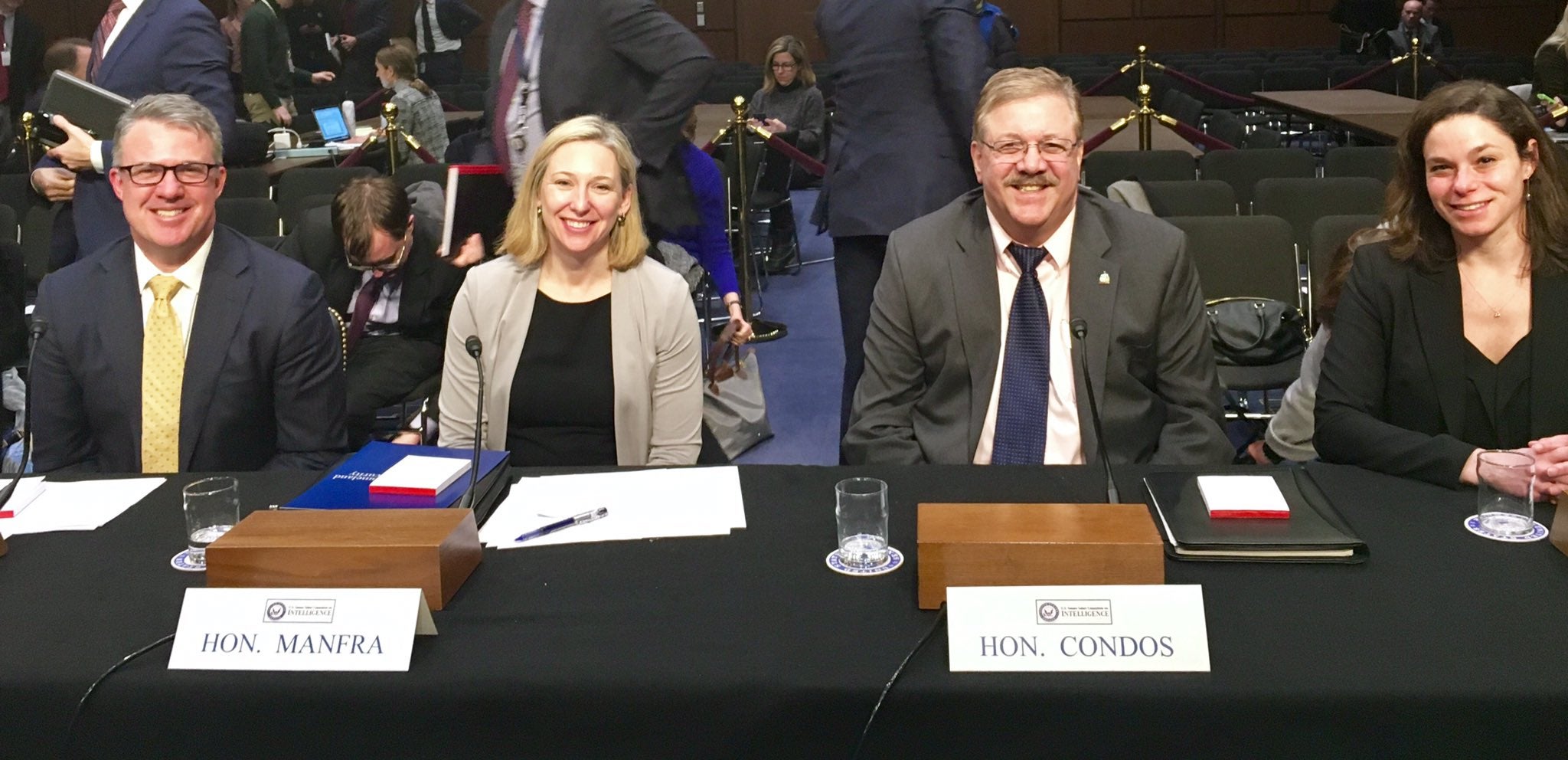 For Immediate Release – March 21, 2018 –
WASHINGTON, D.C. – Today the National Association of Secretaries of State (NASS) President-elect Jim Condos, Vermont Secretary of State, testified before the U.S. Senate Intelligence Committee on efforts undertaken by states since 2016 to further improve the cyber posture of the nation's election systems. In his testimony, Secretary Condos said most, if not all, of the Senate Intelligence Committee's recommendations for election se­curity in 2018 were either in place or underway in many states. He also assured the com­mittee members that states are working closely with federal partners like the Department of Homeland Security.
Several committee members suggested there would be funds for the states in the up­coming Omnibus Appropriations bill. NASS and its members are eager to learn more about the Omnibus language, as we have been calling on Congress to appropriate the remaining Help America Vote Act funds that were originally promised in 2002. This fund­ing would be tremendously helpful as we prepare for the 2018 election cycle.
To view the full hearing please click here.
To read Secretary Condos written testimony please click here.
# # #
Media Contact:
Maria (Dill) Benson, Director of Communications
mbenson@sso.org | 202-624-3528 | www.nass.org

_______________________________________________________________________
About NASS:
Founded in 1904, NASS is the oldest, nonpartisan professional organization of public of­ficials in the U.S. Membership is open to the 50 states and all U.S. territories. NASS serves as a medium for the exchange of information between states and fosters cooper­ation in the development of public policy.