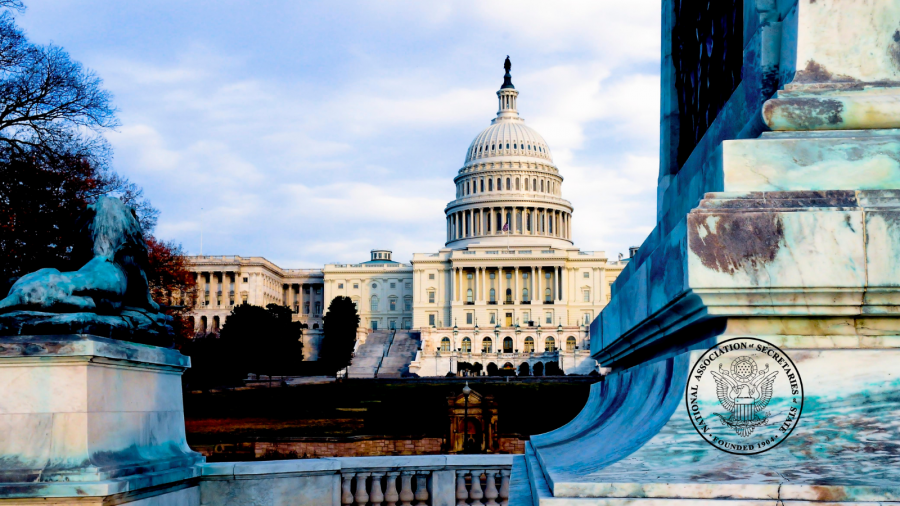 When:
Feb 15 - Feb 18
Where:
Washington, DC
Facility:
Registration:
Attendee registration for this event will open in December 2022

The cost to attend is $500 early/ $600 late (after January 24, 2023) for Secretaries of State, State Government Staff, NASS Corporate Affiliates and Federal Government Staff. The cost for Non-Profit Organizations to attend is $750 per person early/ $850 late (proof of valid non-profit status required). The cost for Corporate Non-Members to attend is $1300 per person early/ $1400 late. Registration for this event will close on Monday, February 6, 2023, or when registration capacity is fulfilled. On-site registration WILL NOT be available for this event. All event attendees are subject to the event anti-harassment policy and conference waiver of liability. There is no virtual option to attend.
Press registration for this event will open on January 18, 2023
Further details and instructions will be posted on January 18. There is no cost for the press to attend. Virtual attendance will not be available.
Hotel Reservations:
Grand Hyatt Washington
1000 H St NW
Washington, DC 20001
202-582-1234
The NASS rate at the Grand Hyatt is $188 per night, plus state and local taxes (14.95%). The rate is guaranteed through Tuesday, January 24, 2023 or until the room block sells out. Attendees are responsible for making their own hotel/travel arrangements. Click here to make your reservations online or by phone, call 877-803-7534 and mention the National Association of Secretaries of State to receive the discounted rate. Any cancellations without 72-hours advance notice prior to arrival will result in the forfeiture of one night deposit. The Grand Hyatt charges one night's room and tax for all early departures.
Transportation:
The Grand Hyatt Washington DC is approx. 5 miles from Ronald Reagan National Airport (DCA) and 27 miles from Dulles International Airport (IAD). Click here for more information on ground transportation from Reagan National Airport. Please arrange your own ground transportation. Overnight valet parking at the Grand Hyatt is $66 daily. Click here for alternate parking garages and Metro details.
Exhibitors:
NASS DOES NOT SELL EXHIBIT SPACE THROUGH A THIRD PARTY. EXHIBIT SPACE IS ONLY AVAILABLE THROUGH NASS REGISTRATION.
Exhibit space is only available for current NASS Corporate Affiliates at this event. Exhibit space will be located in a central location at the Grand Hyatt, providing continuous conference traffic adjacent to the meeting space. NASS will provide a 6' table with a tablecloth and two chairs. Registration for exhibit space will be available to NASS Corporate Affiliates through the online registration system. Space is limited to 30 exhibitors and will be assigned on a first-come, first-served basis. Exhibit space for this event is likely to sell-out. The exhibitor layout will distributed after January 24, 2023.