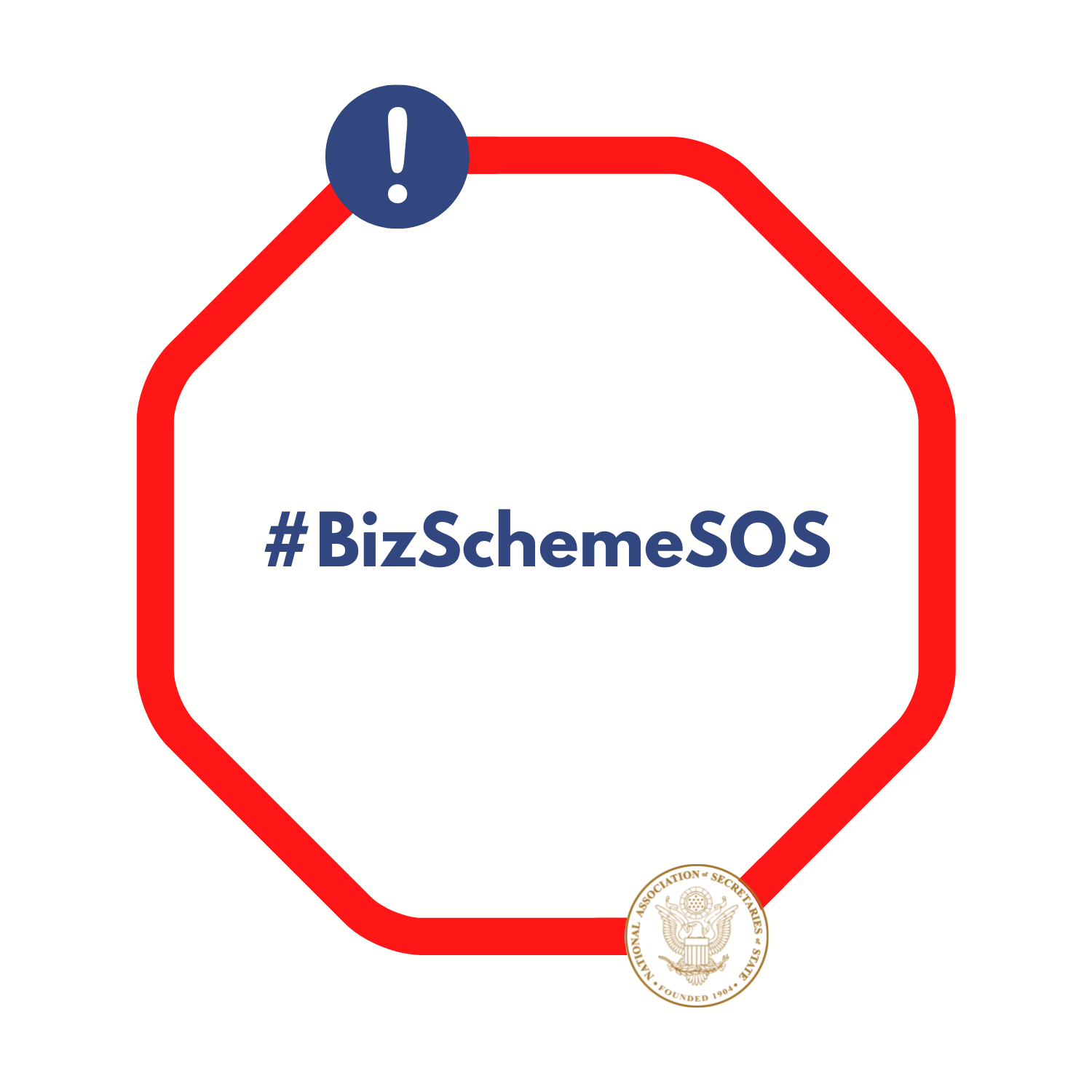 The National Association of Secretaries of State's #BizSchemeSOS initiative highlights Secretaries of State as the authoritative sources for business services information, while also emphasizing their role in alerting the business community and public at large of widespread schemes against businesses.
Most NASS members have responsibility over business services in their state—with many overseeing business entity filings, managing Uniform Commercial Code (UCC) filings and issuing and maintaining notary commissions. View our page featuring state links here.
An example of deceptive practices #BizSchemeSOS is warning against can be found in companies sending misleading solicitation mailings. These mailings often appear to be official government documents, instructing businesses to submit payment to them for assistance in meeting state filing requirements. In many of these cases, the compliance services offered by the companies behind the solicitations are either unnecessary or can be done by the business directly through the state agency for a much smaller fee. 
#BizSchemeSOS promotion will occur on the NASS social media pages, at NASS conferences and individual NASS member efforts. To support the initiative, a variety of stakeholder organizations will be engaged around promotional activities. Follow NASS on Twitter to see regular updates.
Please note, if a particular business service is overseen by another state agency, the Secretary of State's office will direct the individual to the correct office.
Promotional materials and in-kind donations for #BizSchemeSOS were generously provided by Civix, CSC, DocuSign, NIC and Runbeck Election Services, Inc.