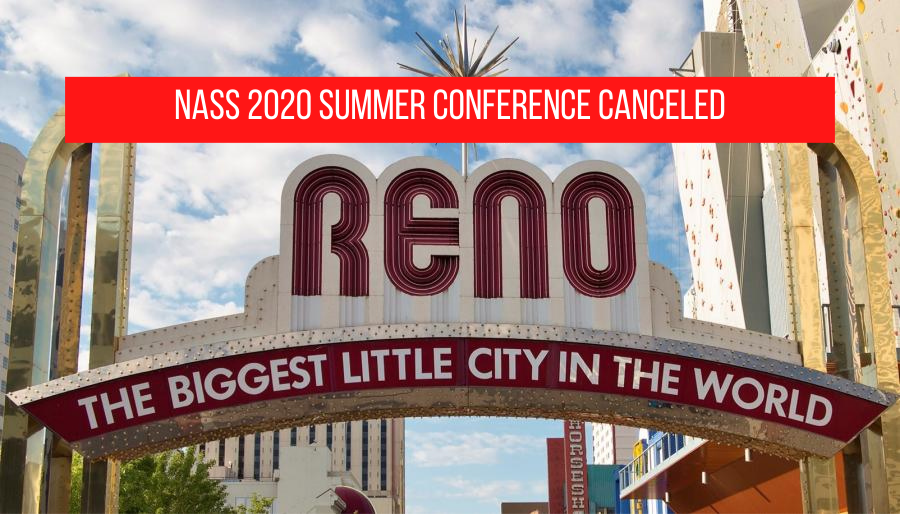 When:
Jul 19 - Jul 22
Where:
Reno, NV
Facility:
After careful consideration and discussion with the NASS Executive Board, a decision has been made to cancel the 2020 NASS Summer Conference that was scheduled to take place from July 19-22, 2020 at the Silver Legacy in Reno, Nevada.
 
The health and safety of all attendees, staff, exhibitors, presenters, and their families is our highest priority. Our decision to cancel this event was not taken lightly. We have been closely monitoring updates and recommendations from the Centers for Disease Control and Prevention (CDC), the federal government, as well as state and local governments. So many states still remain under a State of Emergency, with many implementing travel restrictions for nonessential travel.  These restrictions directly impact the majority of our members and would greatly reduce the number of attendees that could participate in the conference.
 
The association would like to thank Sec. Cegavske and her staff who have worked very hard to plan evening events and family activities, as well as secure sponsorships and speakers for the conference. We share their disappointment that we won't be joining them in the "Biggest Little City" this summer. While we can't replace this conference, we are exploring ways to offer a series of workshops and committee meetings so we can deliver some of the planned content that we would normally cover at our summer conference.